Alison Benney – Consultant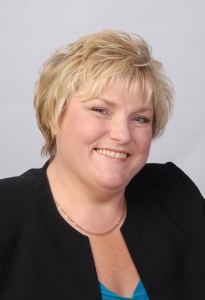 Broad Experience
Starting with the management of the family hotel business and subsequently with Grand Metropolitan and the Burton Group – the first half of my career was taken up in business operations. This has given me a unique ability to understand the operational pressures you face in running your business and the value to you of someone who will take away some of the "hassle factor" of managing people.
My experience gained working in personnel and human resources with WHSmith, Whitbread/Marriott, UNITE and Securitas, gives you the opportunity benefit from the experiences of some of our most well known companies.
Detailed Knowledge
Working with these major organisations allowed me to become an expert in a number of areas:
Managing change and reorganisation as the needs of the business change, including redundancy, retraining, assessment and recruitment; enabling me to help you with the people issues as your business changes;
Negotiating exits of people no longer suited to the needs of the business – as your business changes, you may wish to end the contracts of people whose skills, knowledge and ability no longer suit your business but this can be risky in terms of claims for unfair dismissal. I can help you to reduce that risk and assist you to part on good terms;
Transferring employees from one employer to another as businesses were bought and sold or functions outsourced. TUPE is a complicated and ever changing area of employment law – to say nothing of being very time consuming at a time when you want to focus your energies My experience in successfully managing both large and small-scale TUPE transfers will enable you to do just that;
Setting up processes for employee consultation – this is a requirement for all businesses and is proven to improve productivity. However, it takes time and involves training and coaching to get the best business outcomes from consultation. I have set up successful consultation mechanisms in businesses with between 50 and 5,000 employees.
Supporting, developing and coaching line managers to resolve discipline and grievance matters. Be sure that your managers are well trained and supported to manage these issues.
Plain English
I enjoy gaining an understanding of different businesses and people; adding value to individuals and teams to help them to make their businesses even more successful.
My ability to provide advice in plain language, telling it how it is in the real world and providing solutions that are tailored to business needs and not the "fluffy", "pie in the sky" or complicated "legal speak" so often encountered by small business people, has proved invaluable to the managers with whom I have worked.
Contact
To find out more about enlightenHR, please contact me directly:
01793 772 896
07967 221 595
alison@enlightenhr.com