Testimonials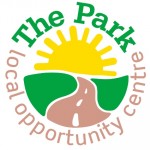 The Park Community Centre. April 2013
The Park is a community venue that offers services, space and support to the local and wider community.
In May 2012 The Park transferred out of Local Authority control to become an independent charitable trust.  This created a TUPE'd  workforce.
In April 2013 the need arose to review the organisational structure, in light of changing needs of the organisation.  This specifically affected one area of the organisation, our Gym. All potential avenues were investigated with the resultant need being redundancy of one employee.
Once we had identified this need I contacted Alison to help, support and guide us through this process. Once this began Alison had to familiarise herself with the council policies which affected this employee.
Alison helped with the business case, which was extremely helpful as I had never completed one before. Once this was completed all of the legalities were checked with an employment lawyer, which increased my confidence.
While completing the meetings with the affected employee Alison provided briefs, letters, and structure to what needed to be covered.
I entered all of the meetings confident, knowing that the information I was presenting was accurate.
Without the invaluable support and guidance from Alison, this process would not have proceeded as smoothly. I felt extremely confident in the advice she was providing and she tirelessly answered any questions that I may have had, no matter how small or trivial they seemed.
The support was professional, accurate and unwavering.  Alison was only ever a phone call away should I need to speak to her and I knew that the advice I would be given would be correct.
I feel completely comfortable and confident asking Alison to help and support us on any HR issue that may arise in the future.
Emma Hinton
Deputy Director (Operations)
---
Cherry Tree Veterinary Practice
I first engaged with enlightenHR when I was setting up the Cherry Tree Veterinary Practice and they drafted employment contracts and policies for me. Since then I have found it invaluable to be able to drop them an email or give them a ring and have them respond straight back. It is a weight off my mind that I do not have to worry about getting the employee relations piece right by myself, I always have enlightenHR to turn to.
Clare Hamilton MB MA MRCVS
Vet
---
Emma J Dental
I would like to say that I have found Alison and enlightenHR an invaluable service to support my Business, help and advice is always there in an instant. It has given me the flexibility to have as much HR support as I need at a greater level that I could possible employ at.
Alison's assistance in recruiting has allowed me to find the' right person' for my vacancies which is essential to my Business.
Being a dentist and Business owner means my HR training is virtually non existent, having Alison just at the end of the phone or face to face when ever I need the extra help has given me a great reassurance.
Emma J Heath MsC
Dentist
---
The Gait and Posture Centre
This is to confirm I have over the past few years had reason to use Alison Benney's professional expertise to resolve a number of staff related issues and have found her ability and professionalism excellent. In particular, I very much value having had an expert whom you know on the end of the phone or email whenever I've had a query. When required, I have benefited from face to face support from Alison who was particularly good when we had a confrontation with the staff member concerned with their legal representative.
Alison offers a very personal HR service, with prompt responses, which I can assure you is everything when feeling stressed about a work related situation.
I cannot recommend her highly enough.
Simon Costain FCPod(s), B.Sc.,M.Ch.S
Practitioner
---
Rosemont Recruitment Group Ltd
enlightenHR was recommended to me when I was first starting Rosemont Recruitment. Alison and the team made sure I had everything HR related in place from the outset and that has paid dividends in managing my business and my team. Being a member of the enlightenHR support and advice service has provided me with expert, personalised advice whenever I have needed it. They are responsive, cost effective and know me and my business really well. enlightenHR has made sure that everything is kept up to date and compliant, suggesting when improvements can be made and making it easy to deal with changes in legislation. With enlightenHR as part of my team, I can focus on the core activities of Rosemont Recruitment, knowing that I have only to pick up the phone or drop an email to get the HR advice I need, when I need it. I am delighted with the service and advice I receive and am always happy to refer enlightenHR to other business colleagues.
Craig Davidge MIRP
Managing Director
---
Promethian Medical Ltd
I am so glad I was introduced to Enlighten HR. Alison Benney, Director, is excellent. She is experienced and knowledgeable but, moreover, is methodical and very patient when dealing with important HR issues. The virtual support doesn't feel remote as you feel comfortable giving Alison a quick call for instant advice.
Cath Rodgers
Co-director and Secretary to Promethian Medical Ltd
---
See video clips of our Customer's experience:

AgeUK – Bath & North East Somerset
---

SACO Apartments
---
Playforce
---